Copyright
NG Copyright

Powered by:


Special thanks go out to:


© 2009 MC Inc.
© 2009 Emmanuel Edwards (Forum & Design)
© 2009 Michael Woodham (Information)
© 2009 Zak Cvitkovic (Graphics)

Setting
: A quite quaint classroom with the few necessities of a ninjutsu teacher. There was a small bookcase along the wall that was accompanied by a few potted plants and a pet case. There were seven rather large open windows letting in masses of sunlight that kept the entire room bright and cheerful. The desks were super clean and organized in such a way that the teacher liked it and kept the room from becoming a major hassle when the class bells rang. The teacher's desk sat in the front of the classroom and attracted the most attention as it was literally covered with lesson plans from the hectic teacher's previous day of planning.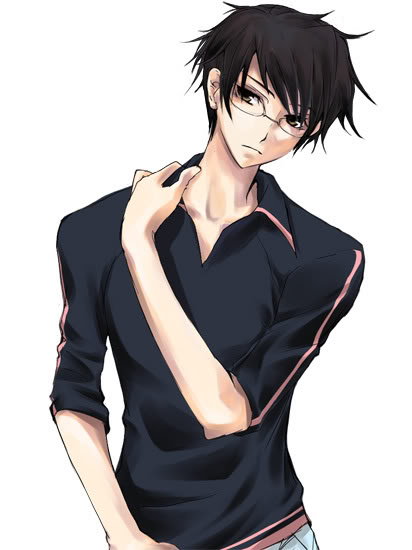 Teacher Description
: Miroku Toudou, a avid young homosexual man of about 24, is the current third son of Temari Nagasaki, and Himoru Toudou. He is a quite skinny man and prides himself in it. He likes to make quick witted retorts and doesn't take kindly to jabs at his masculinity. He will often times shy away from fighting but can be a terrible foe to fight when angered. He enjoys teaching and will sometimes aid his younger students in their studies. He also dislikes procrastination and will sometimes discipline students who choose to take forever to finish their assignments.
Roleplay
: The classroom was absolutely still as Miroku made his way in, his assignments threatening to spill from his arms as he stumbled over to his teacher desk. The small frown on his face never left as he huffed softly at the effort it took to get his paperwork to class, '
Such offending matters need to be eradicated...
' He thought menacingly with a sick inner smile as he almost passed through a small series of hand seals.
"I wouldn't do that if I were you", called a separate voice as Miroku stopped suddenly while inhaling. His eyes opened with surprise as they flicked over to the source to see his good friend, former classmate, and fellow teacher, Toko Kaze. He scowled softly before accosting himself for treating his close friend like that. He smiled and waved his companion in as he checked the time to see that it was still several minutes before the bell.
"So what are you doing in my wing of the school Toko-kun?" his voice rang softly as he asked his friend a simple harmless question. Toko's eyebrows visibly rose however at the question, "What you don't want me around now Mirkoku-kun...I'm hurt now...", he faked a great pain in his chest right over his heart and bent over slightly causing Miroku to look over in his direction with a bemused smirk on his face, "Oh really...you didn't seem all to hurt when you were staying at my house for summer break, but now that school starts your all of a sudden hurt by what I say...?"
Toko looked abashed at the accusation for a second before smiling, he knew Miroku was a little spitfire but he wasn't that bad as to start a break up. He chuckled softly at the notion before wrapping his more muscular arms around Miroku. He noted that the smaller man had struggled lightly before giving in to his calm embrace. Miroku sighed and fwapped Toko along side the head lightly, "Jerk...", he said softly before leaning up on his toes to place a light kiss on Toko's lips before slipping out of his grip.
He grinned seductively and bent over to pick up a few crates of folders and wiggled his bottom at the already stunned man before standing up quickly before Toko could reach out for him. His smirk widened when he saw his boyfriends strained expression knowing that his teasing had garnered the desired result before continuing with his work, "You better head to your class Toko-kun, your class is about to start soon..." Toko snapped to attention shortly after registering Miroku's words before nodding dumbly, "I'll see you during my lunch break Miroku-kun" he stated swiftly as he zoomed out of the room headed towards his classroom.
Miroku chuckled at the speed the man left in and continued to straightening out his desk. He picked up a stack of papers and held them snugly in his right hand as he laid out a sheet on every desk. He finished quickly and wrote his name out on the board in big letters, MIROKU TOUDOU - NINJUTSU TEACHER, When he was finally satisfied with the result, he then sat down at his desk and waited for the signaling bell to ring.
Member





Posts

: 1


Ninja Rep

: 0


Join date

: 2009-11-24



[ Should I Join this class? I joined Ninjutsu Class]
Member





Posts

: 17


Ninja Rep

: 0


Join date

: 2009-11-22


Age

: 25



Shion walked in class ready to start the training. it would seem on the outside he wasnt intrested but this was merely a defence to being disapointed,He had no idea what to think as he examined the classroom,counting 25 chairs in the room.looks like there will be alot of compition in this class."Well it would appear im the first here, which means im technically the best student" he jumped in a seat closest to the window. so that daydreaming when class got boring would be easier.
Member





Posts

: 54


Ninja Rep

: -1


Join date

: 2009-11-01


Location

: Unknown





Similar topics
---
Permissions in this forum:
You
cannot
reply to topics in this forum